T

he History of Omege Eta Omega Chapter

In 2007 a group of Alpha Kappa Alpha women came together with the goal of establishing a chapter within the greater Howard County, Maryland area.

We were Silver Stars, Golden Girls, Life Members, and General Members all dedicated to Alpha Kappa Alpha Sorority. Within our group, there were several who were mother-daughter and siblings. There were educators, lawyers, and politicians; there were scientists, doctors, and active women within the community. All were dedicated to providing a positive impact within the community. With strong leadership, we held together and forged on towards chartering.

In December of 2015, Meredith Henderson, our illustrious North Atlantic Regional Director, presented the official charter to Omega Eta Omega Chapter. We were proud and honored to serve Alpha Kappa Alpha as a newly formed chapter and to make our sorority supreme in service to all mankind!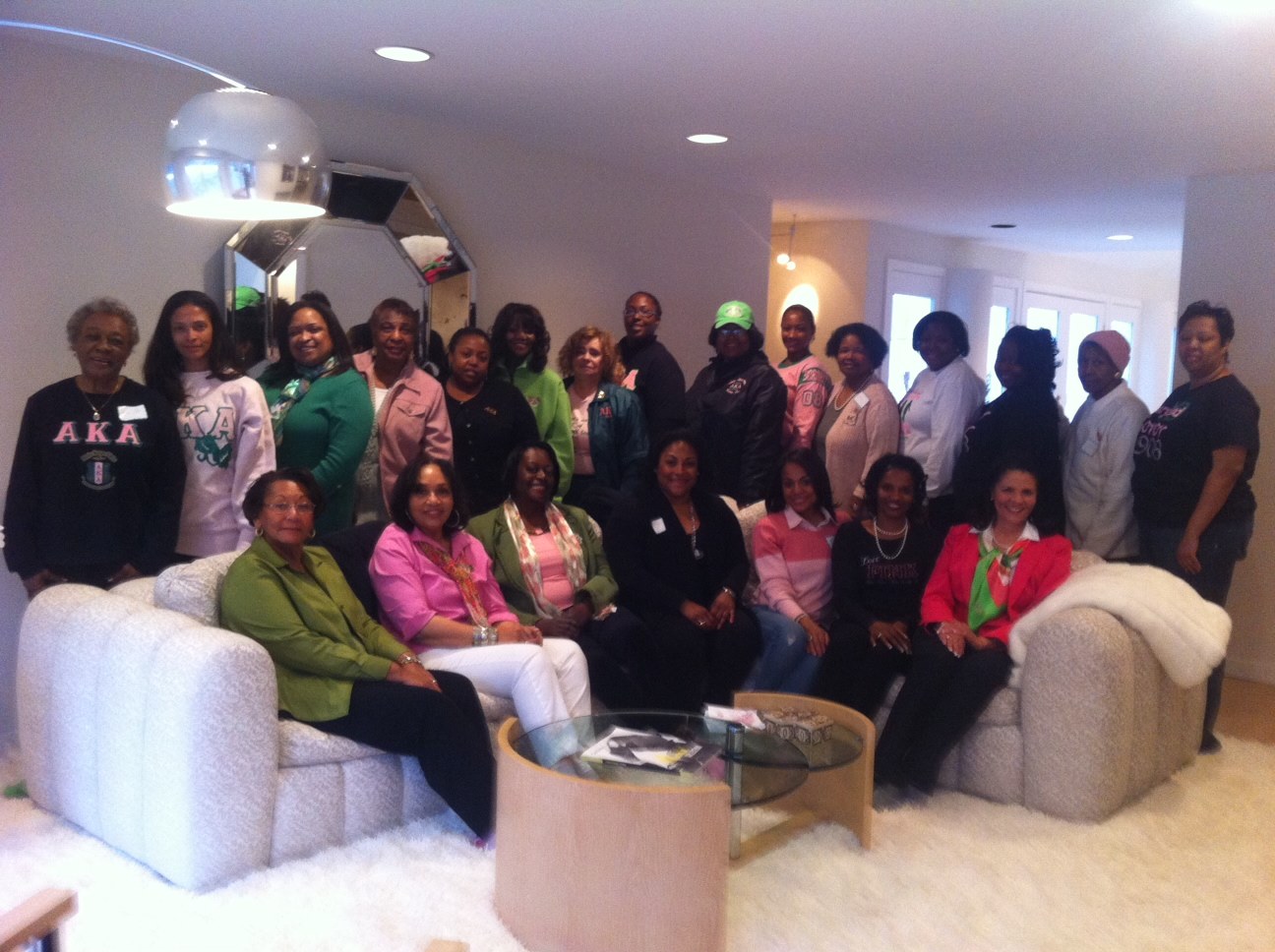 President - Rosalynne Atterbeary
1st Vice President - Phyllis Sharps
2nd Vice President - Corinne Moody
Recording Secretary - Barbara Jarvis
Corresponding Secretary - Katrina Dennis
Financial Secdretary - Angel Robinson
Treasurer - Cherlyn Brace
Public Relarions Reporter - Jewell Ralph
Sgt. At Arms - Twana Smalls
Member At Large - Marie Hamilton
Historian - Jacqueline Harris