Charles R. Drew University of Medicine and Science is a private, non-profit school located in Willowbrook, unincorporated Los Angeles County, CA. It was founded in 1966 in response to inadequate medical facilities within the Watts region of Los Angeles. Undergraduate and certificate programs include Associate of Science in Health Information Technology, Associate of Science in Radiography, Bachelor of Science in Life Sciences and Post-Baccalaureate Certificate Program in Pre-Medicine. Charles Drew also offers three graduate programs: Master of Public Health (MPH) in Urban Public Health, Master of Science in Nursing (MSN) and Doctor of Medicine (MD)
***HBCU Medical Schools***
Providing Excellence in Education
Making Great Medical Professionals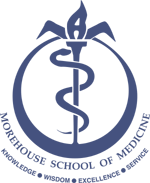 Howard University College of Medicine located in Washington, D.C., was established in 1868, making it the oldest HBCU medical school. It is fully accredited by all necessary organizations and admits approximately one hundred new students each year. Howard offers the traditional Doctor of Medicine as well as graduate degrees in biomedical sciences and dual-degree options.


Meharry Medical College, established in 1876, is associated with the United Methodist Church but open to all applicants. Meharry is divided into three distinct schools, offering medicine, dentistry, and graduate biomedical sciences at their Nashville, Tennessee campus.




The two oldest HBCU medical schools, Meharry Medical College and Howard University, have combined to produce over 80% of African American doctors and dentists practicing in the United States today. The doctors play important roles in educating their colleagues and elevating the level of cultural competency in our medical and dental offices today.

Morehouse School of Medicine is a relative newcomer in the HBCU world. Morehouse's medical school has only been in operation since 1981. Previously, the medical education program existed only as a two-year degree. Currently, Morehouse offers a full medical education, fully accredited by all necessary organizations. The campus is located in Atlanta, Georgia and offers students Doctor of Medicine program, as well as a Master of Public Health program. Graduate degrees in biomedical sciences are also available.